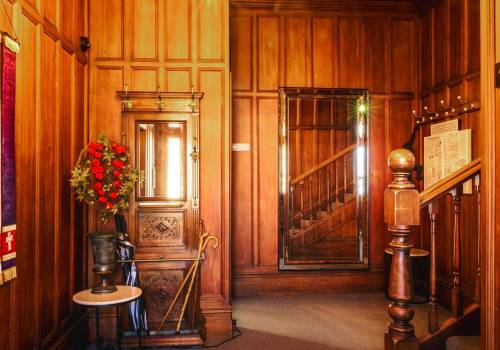 No reception at the Vicarage Geraldine means contactless check-in
Know More
What our other guests have said
Absolute Gem, had to book last minute due to weather. The building has been sympathetically restored to a very High standard with no expense spared, particularly love the wallpaper. Lovely touch with complimentary bottle of wine & token for a free jar of preserve from the adjacent famous...
Simon B
Fantastic blend of heritage features and modern luxury decor This heritage building has been tastefully restored. It's full of the original heritage features of The old Vicarage, but the decor is contemporary with a heritage twist. The best word to describe this accommodation is luxury. The...
Kate, Aoraki Tourism
Thanks for a gorgeous stay at The Vicarage. Your obvious efforts to make this a really special place have definitely paid off. Attention to detail is exquisite. The renovation is such a success and the books that share the stories of making it happen were fascinating. It is a truly excellent and...
Cate, Canberra, Australia
Read More