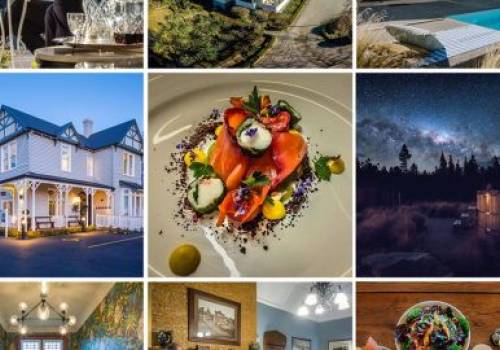 Three exceptional properties offer a six-night G'astronomy Getaway package!
Know More
What our other guests have said
What a find! We were winging our road trip and stumbled upon a gem! Like an Oasis in a desert. Such a wonderful, stylish, heartfelt place. Lovely touches like a bottle of wine and complimentary port. Board games. Beautiful amenities.
GlyndaK
Absolute Gem, had to book last minute due to weather. The building has been sympathetically restored to a very High standard with no expense spared, particularly love the wallpaper. Lovely touch with complimentary bottle of wine & token for a free jar of preserve from the adjacent famous...
Simon B
Absolutely beautiful place to stay. Central in the middle of town with amazing amenities. An absolute credit to the hosts. Will definitely stay again next time we are in town.
Chelsea
Read More