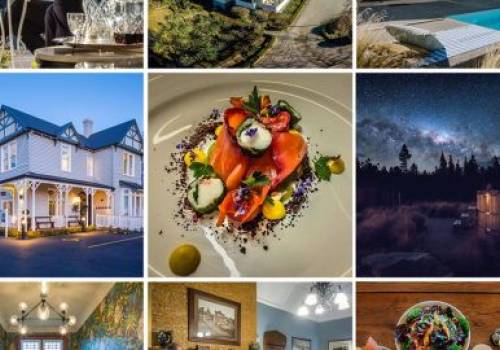 Three exceptional properties offer a six-night G'astronomy Getaway package!
Know More
What our other guests have said
The Vicarage is amazing - right up there with the best we have experienced Internationally. I cannot think of any thing you could do to enhance our experience. We will be spreading the word and encouraging friends and whanau to visit Geraldine and to stay at the Vicarage. We wish you every success.
Robyn from Auckland, Auckland
A real Treat. Stayed one night on way to Terrace Downs, what a treat this was. Felt very special staying upstairs in Room 5. The decor and facility is just gorgeous. The sitting room attached, was so restful. A glass of Port and/or Brandy on offer as a nightcap. A complimentary bottle of wine in...
Robin M., Central Otago
Just wanted to let you know we had a wonderful stay at the Vicarage. The renovation is absolutely outstanding and a lot of thought has gone into every detail. We also had a lovely dinner at the Village Inn and now have a large box of goodies from the Barker's store to enjoy when we get...
R.T
Read More