About
We are excited to announce a partnership with two exceptional nearby properties to offer a six-night package that is sure to excite any gourmet who wants to experience some of the best food, stargazing, scenery, wildlife and hospitality that New Zealand has to offer! This itinerary can be undertaken in any order you like, since each of our three locations is within a two-hour drive of the others, and they form a natural loop that can be accessed from four South Island airports--Christchurch, Timaru, Queenstown or Dunedin.
Experience three of the South Island's most spectacular regions--the Mackenzie high country, with its famed star-gazing, glaciers, lakes and majestic landscapes; the Waitaki, with its evocative "valley of the whales", wineries and historic and artsy town of Oamaru; and the mountains, rivers, forests and beaches of coastal South Canterbury based in the charming country village of Geraldine, with its cafés, art galleries, boutiques, day spas, museums and walkways.
The package includes two-night stays at three stunning properties, each offering complimentary and contrasting experiences, so you get to sample the best of each of their three regions. You'll be treated to canapés, drinks and three four-course dinners prepared by resident chefs that highlight the specialties of their terroir, along with a cooking demonstration, and an opportunity for tastings of regional delicacies en route at such famed producers as Aoraki Salmon; Barker's of Geraldine Foodstore & Eatery; Geraldine Cheese Co.; Humdinger Gin; River-T Estate Winery; Whitestone Cheese, and more.
Contact us by email or by phone to check availability and make your booking.
Pen-y-bryn Lodge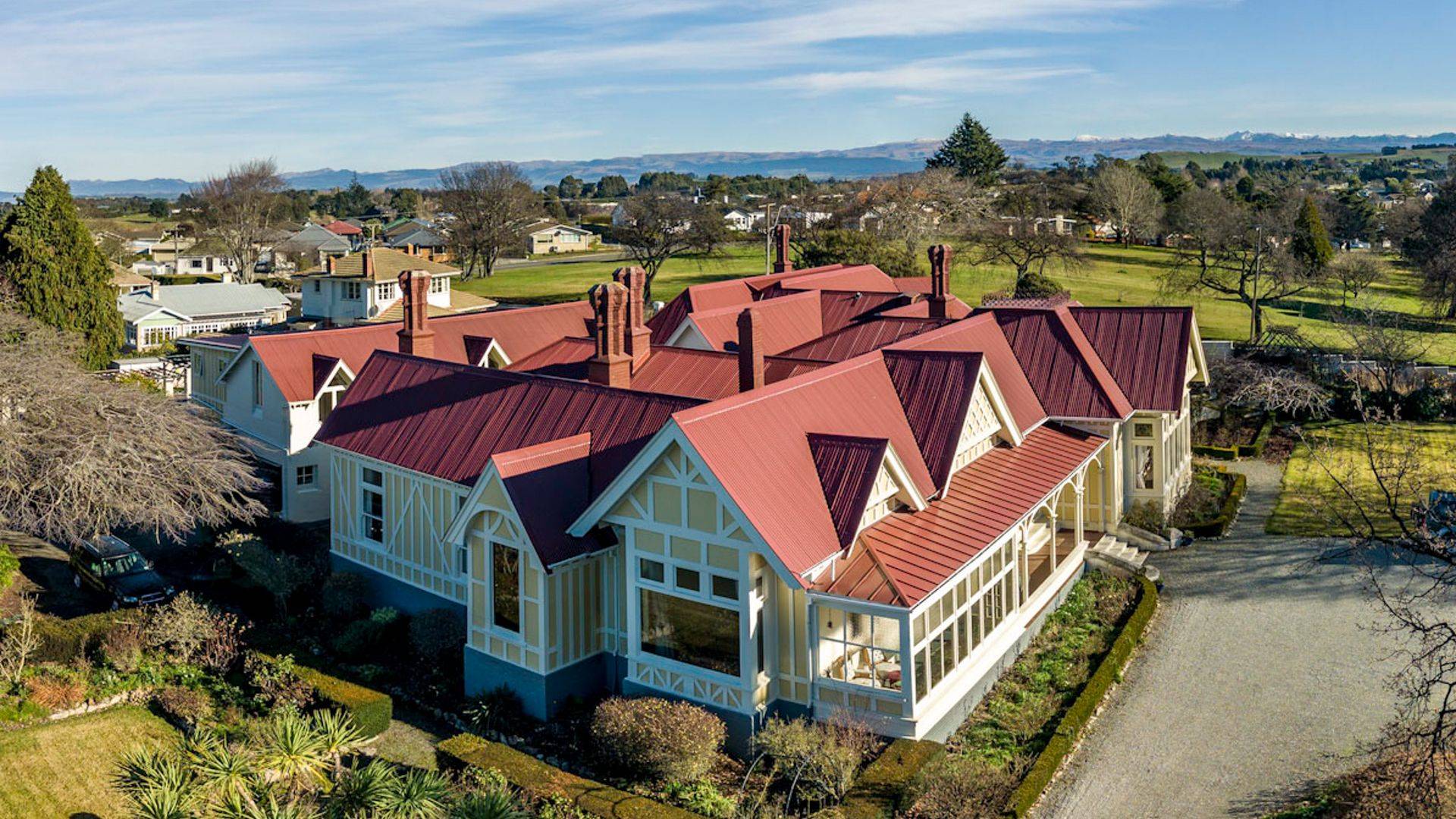 Mt Cook Lakeside Retreat
The Vicarage