Category Archives: events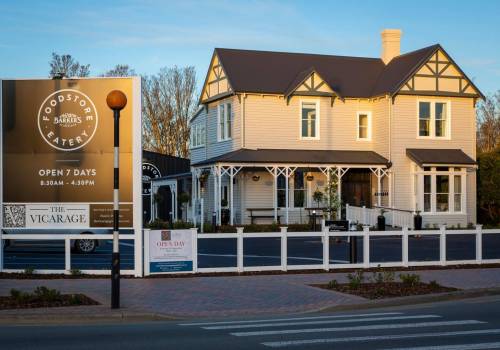 Countless raving reviews from our guests with a 5 star quality rating...
Know More
What our other guests have said
Just wanted to let you know we had a wonderful stay at the Vicarage. The renovation is absolutely outstanding and a lot of thought has gone into every detail. We also had a lovely dinner at the Village Inn and now have a large box of goodies from the Barker's store to enjoy when we get...
R.T
Geraldine Gem. Our stay at the newly opened Vicarage was a real treat.It is centrally located and beautifully restored with careful detail reflecting it's past use.Our room was very quiet, warm, spotlessly clean and had a super comfy bed and pillows...Outstanding accommodation that has a...
jandn62
The Vicarage was my home when I was a teenager and it was always a special home, full of love and laughter. Newly restored it is once again a special place, elegantly furnished to a luxurious standard and yet still so full of character. The Geraldine community has been very excited to watch this...
Rachel Harper (nee Smith)
Read More