Category Archives: Tourism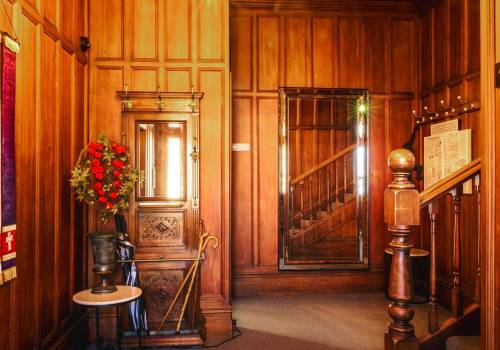 No reception at the Vicarage Geraldine means contactless check-in
Know More
What our other guests have said
Geraldine Gem. Our stay at the newly opened Vicarage was a real treat.It is centrally located and beautifully restored with careful detail reflecting it's past use.Our room was very quiet, warm, spotlessly clean and had a super comfy bed and pillows...Outstanding accommodation that has a...
jandn62
The very best renovations travel into the past to prescribe the future. The Vicarage has been immaculately restored and with great reverence for its origins, so you have an immediate sense of permanence of calm despite knowing it has "Just" happened. It neatly squares the circle and...
Michelle J
Thank you so much for a truly exceptional experience. We absolutely loved our stay at the Vicarage. It was everything we had hoped it might be and even more. In another life (pre-Covid) we travelled quite a lot and we have thought a lot about what makes a stay more enjoyable. The Vicarage...
Gill and Dan, Nelson
Read More