Monthly Archives: August 2021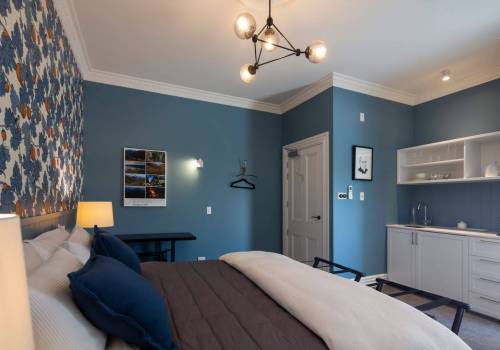 5 Star Quality, Silver Sustainability & Covid-Clean assessment by Qualmark
Know More
What our other guests have said
Absolute Gem, had to book last minute due to weather. The building has been sympathetically restored to a very High standard with no expense spared, particularly love the wallpaper. Lovely touch with complimentary bottle of wine & token for a free jar of preserve from the adjacent famous...
Simon B
Geraldine Gem. Our stay at the newly opened Vicarage was a real treat.It is centrally located and beautifully restored with careful detail reflecting it's past use.Our room was very quiet, warm, spotlessly clean and had a super comfy bed and pillows...Outstanding accommodation that has a...
jandn62
A real Treat. Stayed one night on way to Terrace Downs, what a treat this was. Felt very special staying upstairs in Room 5. The decor and facility is just gorgeous. The sitting room attached, was so restful. A glass of Port and/or Brandy on offer as a nightcap. A complimentary bottle of wine in...
Robin M., Central Otago
Read More