Monthly Archives: August 2021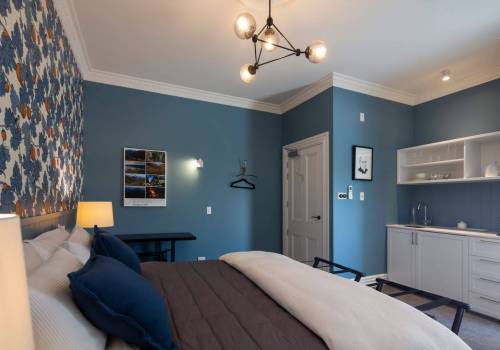 5 Star Quality, Silver Sustainability & Covid-Clean assessment by Qualmark
Know More
What our other guests have said
A real Treat. Stayed one night on way to Terrace Downs, what a treat this was. Felt very special staying upstairs in Room 5. The decor and facility is just gorgeous. The sitting room attached, was so restful. A glass of Port and/or Brandy on offer as a nightcap. A complimentary bottle of wine in...
Robin M., Central Otago
The Vicarage was my home when I was a teenager and it was always a special home, full of love and laughter. Newly restored it is once again a special place, elegantly furnished to a luxurious standard and yet still so full of character. The Geraldine community has been very excited to watch this...
Rachel Harper (nee Smith)
Fantastic blend of heritage features and modern luxury decor This heritage building has been tastefully restored. It's full of the original heritage features of The old Vicarage, but the decor is contemporary with a heritage twist. The best word to describe this accommodation is luxury. The...
Kate, Aoraki Tourism
Read More