Monthly Archives: June 2021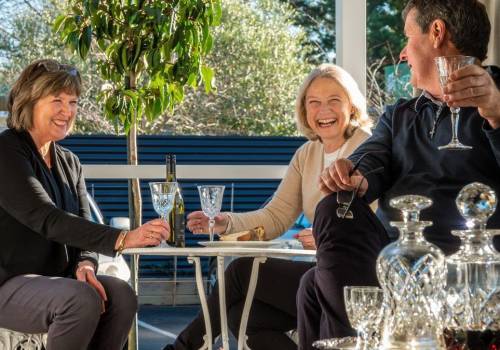 Thank you to all our guests that have supported us in our first year
Know More
What our other guests have said
What a find! We were winging our road trip and stumbled upon a gem! Like an Oasis in a desert. Such a wonderful, stylish, heartfelt place. Lovely touches like a bottle of wine and complimentary port. Board games. Beautiful amenities.
GlyndaK
The Vicarage was my home when I was a teenager and it was always a special home, full of love and laughter. Newly restored it is once again a special place, elegantly furnished to a luxurious standard and yet still so full of character. The Geraldine community has been very excited to watch this...
Rachel Harper (nee Smith)
A real Treat. Stayed one night on way to Terrace Downs, what a treat this was. Felt very special staying upstairs in Room 5. The decor and facility is just gorgeous. The sitting room attached, was so restful. A glass of Port and/or Brandy on offer as a nightcap. A complimentary bottle of wine in...
Robin M., Central Otago
Read More