Monthly Archives: December 2020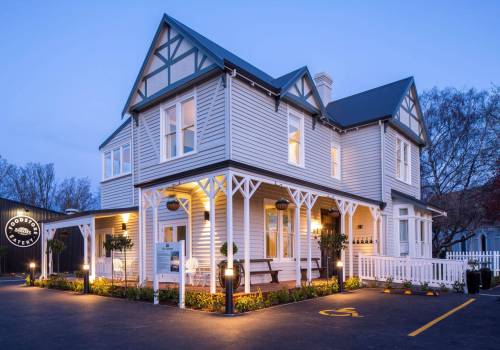 The Vicarage is the perfect "out of town" location to book a business...
Know More
What our other guests have said
A step into history. Old buildings fascinate me and as a wheelchair user, when one says it is accessible, I just have to stay there. This was a little bit of luxury on our three weeks South Island road trip, and we were not disappointed. From the excellent communication from Kim in answering all...
Medievalscot
What a find! We were winging our road trip and stumbled upon a gem! Like an Oasis in a desert. Such a wonderful, stylish, heartfelt place. Lovely touches like a bottle of wine and complimentary port. Board games. Beautiful amenities.
GlyndaK
The very best renovations travel into the past to prescribe the future. The Vicarage has been immaculately restored and with great reverence for its origins, so you have an immediate sense of permanence of calm despite knowing it has "Just" happened. It neatly squares the circle and...
Michelle J
Read More