Monthly Archives: December 2020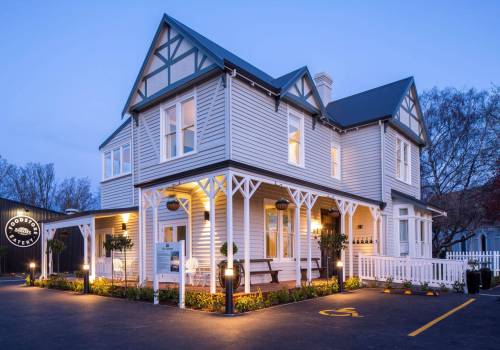 The Vicarage is the perfect "out of town" location to book a business...
Know More
What our other guests have said
A very special experience. The renovation is exceptional. We loved our stay.
Marie Bristow
The Vicarage was my home when I was a teenager and it was always a special home, full of love and laughter. Newly restored it is once again a special place, elegantly furnished to a luxurious standard and yet still so full of character. The Geraldine community has been very excited to watch this...
Rachel Harper (nee Smith)
The Vicarage is amazing - right up there with the best we have experienced Internationally. I cannot think of any thing you could do to enhance our experience. We will be spreading the word and encouraging friends and whanau to visit Geraldine and to stay at the Vicarage. We wish you every success.
Robyn from Auckland, Auckland
Read More